Go ahead and ask me where any star is on the block and I'll tell you! How would I know? I made The Zale Map Of The HOLLYWOOD Walk Of Fame (download HERE) or scan the QR code below to download your complete copy to instantly find any star.

HAPPENING NOW
His star star will be in the Television Category and the dedication will take place at 11:30 a.m., Tuesday, February 14, 2017 on Valentine's Day. The exact address will be 6433 HOLLYWOOD Blvd., in front of the historic Pacific Theatre, at (e-27) on The Zale Map. Guest speakers at the event will include David Spade and Kevin Smith. I'll be there, will you? Come say "hey".
Danny Zale ~ The Zale Map


Who's Up Next? Stay Tunned
What is The Zale
Map Of The HOLLYWOOD Walk Of Fame?
Created by Danny E Zale 1990
All rights reserved
It's the first ever grided and numbered map of the entire starwalk, from La Brea to Gower and from Yucca to Sunset. I didn't gather my information from the internet, I actually got out there and filmed every star and then sat down and added their exact location to my map. It contains the exact address and location of every celebrity star on the Walk Of Fame. Ask for it by name... The Zale Map
HOLLYWOOD celebrates a milestone!
Who got the 2,500th star on the Walk Of Fame?
On behalf of Hollywood, I would like to say, welcome to our city and may it be your best vacation ever!
Danny Zale
(Former Street Performer as Elvis Presley and Hugh Jackman' Wolverine )

Creator of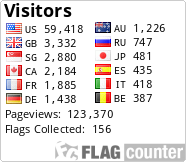 The Zale Map Of HOLLYWOOD(c)
All rights reserved - Reproduction, copying or distribution of The Zale Map in any manner is strictly forbidden without express, written consent of the owner.